THE SHIP SUPPLIER JOURNAL
Issue No 66

SAI is the ONLY OFFICIAL ISSA APPROVED DUTY FREE SUPPLIER in South Africa at the time this article was published.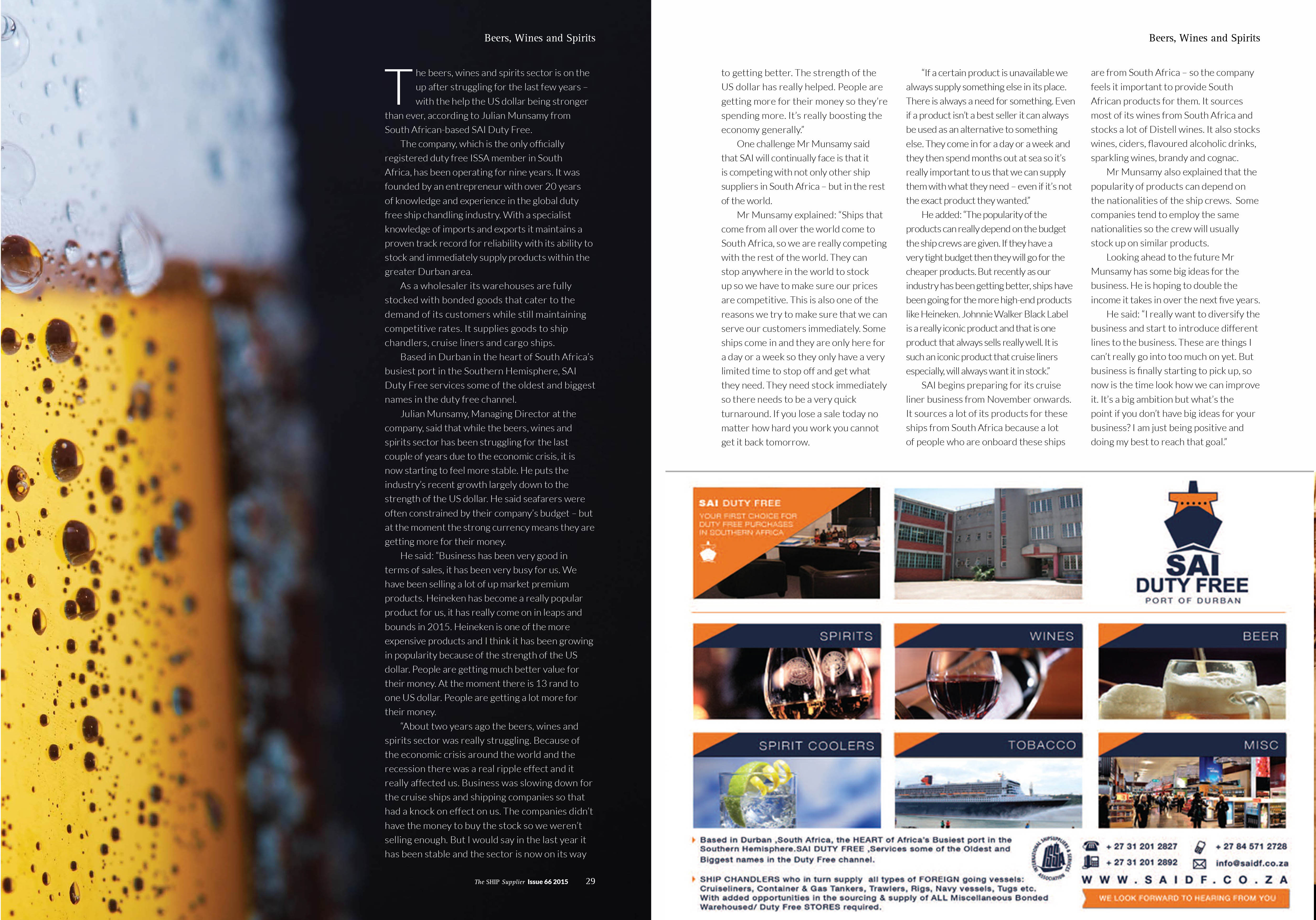 THE SHIP SUPPLIER JOURNAL

Issue No 59
Cruise liner Supply : MSC Cruises - With their First Class Cruise liners, MSC Has become most popular to South Africans and International tourists visiting our shores, in offering the most Affordable Holiday packages and Excellent Service during the Cruise season: From the Ports Of South Africa to (Maputo, Port Louis, Walvis Bay) I have been on board for a few of these holidays and really enjoyed myself. MSC has kept the standards very high and has been bringing joy to All patrons who board their vessels . SAI DUTY FREE was the SOURCE to most of the locally supplied BONDED STORES to MSC. The BONDED STORES/DUTY FREE STORES that came from SAI DUTY FREE were supplied via the Ship Chandlers to MSC . Thank you MSC for supporting the local suppliers in your purchases, may you grow from strength to strength.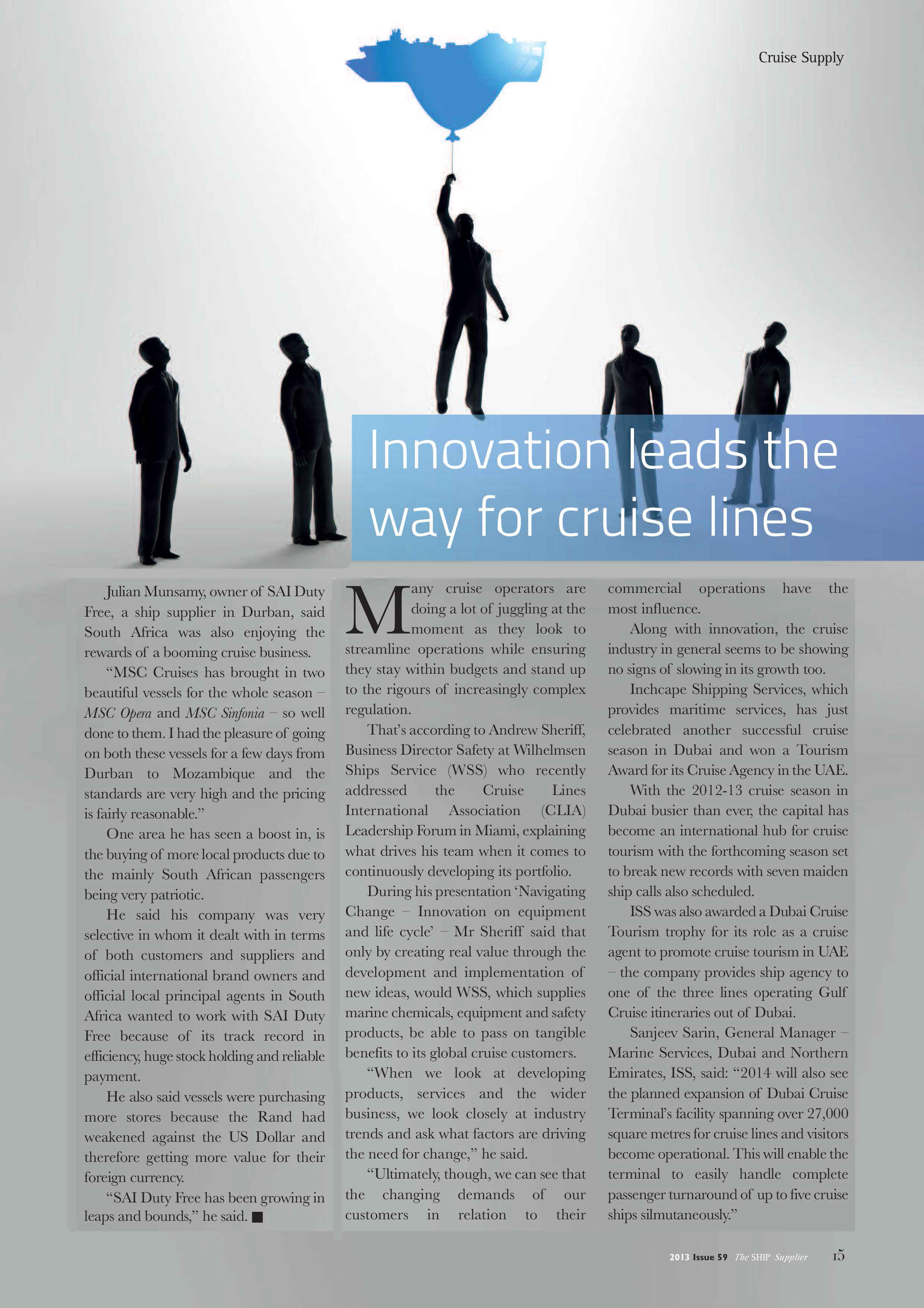 THE SHIP SUPPLIER MAGAZINE

Volume No. 59
BREAKING NEWS
SAI DUTY FREE was ONE of the BIGGEST Buyers of Diageo Duty Free Brands in South Africa  for 2012-2013